Skunk cover scent is a new "old" trick
Skunk cover scent is back! In the years before scent elimination sprays, hunter's soaps, anti-microbial underwear, camo carbon suits and ozone machines, savvy hunters swore by cover scents – especially skunk cover scent! They swore by it because it worked!
Skunk Fusion is a two-part synthetic scent. Like two-part epoxy, it doesn't activate until mixed. When mixed, Skunk Fusion creates an intense skunk odor (just like a real skunk) that is designed to mask your scent.
Skunk Fusion's naturally intense skunk odor confuses (without alerting) the nose of deer and other big game. It "covers" your human scent. So, don't take a chance. Go ahead and spray your boots, wash you hair, wear the carbon and treat you clothing if you wish… But, to make absolutely sure, cover you scent with… Skunk Fusion!
He didn't get big by making mistakes. Cover your scent with Skunk Fusion!
Endorsed by Dr. James Kroll aka Dr. Deer
"Skunk Fusion, the only cover scent I have or ever will use!"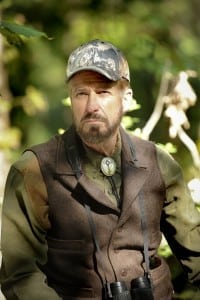 Dr. James C. Kroll (aka, Dr. Deer) is THE undisputed expert on white-tailed deer, with over four decades of experience studying, living with, writing about and hunting whitetails. Over his long career, Dr. Kroll has been responsible for major discoveries and advances in deer management and hunting, including the first trail cameras, food plots, deer feed, and major discoveries about deer behavior. Writing for 37 magazines and appearing on three popular TV programs, Kroll has garnered a stellar reputation for "telling it like it is!" He seldom endorses any product, and when he does, it is after exhaustive testing to determine if the product deserves endorsement. He is NOT a "name for hire." He has decades of experience with various cover scents, and has used skunk scent in one form or another his entire hunting career. "Skunk Fusion is the only cover scent that works ever time," he says, "and Skunk Fusion is not only the most convenient to use, but the most effective." Kroll gives his wholehearted endorsement.
Pro Staff
Scott Farr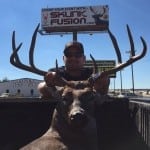 Scott began hunting in Salado, TX in 1987. While whitetail deer is his main passion, Scott also hunts hogs, coyotes, and javelina in the whitetail off season. Around the age of 20, Scott invented The Feeder Screen and put it on the market, which is still selling around the world today. Continue Reading About Scott
Luke Dotson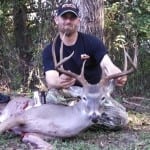 Luke started hunting around 12 years old and received his first bow at age 16. Since then, Luke hunts public land all around the Texas area. Hunting is his passion as well as just being outdoors, and putting in that extra mile for the hunt. Continue Reading About Luke
Bruce Lawson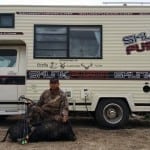 Bruce Lawson began his hunting career at age 11. Born and raised in Buckholts, TX, he started out hunting only white tail deer. Around the age of 17, Bruce received his first bow and arrow as a gift, and hasn't turned back to a gun since then. In the off season, he loves to hunt hogs and javelina with the other Skunk Fusion pro staff. His 13 year old daughter also enjoys to shoot her bow when they have target practice.
Continue Reading About Bruce